The Adult Education Committee seeks to provide a Beit Midrash, a house of study, for the shul by providing programs that instill an abiding relationship with Judaism, the Jewish people, and the State of Israel.
The videos below were produced during a time when Zoom became our primary and only form of meeting to learn and grow together. Through the 2020-2021 year, we combated isolation by offering a wide variety of opportunities to talk and learn together. Take the time to go through and see some of the programs we put on recently. Enjoy!
For more past programs recorded on YouTube, please go to our Adult Education playlist on the CAA YouTube channel here:
CAA YouTube Adult Education Playlist
Recent Programs
The God of Judaism is a God of Love Undoing Pernicious Stereotypes with Rabbi Shai Held
The Archaeology of Jerusalem from King David to Sultan Suleiman
JW discussion Prophets 4
JW discussion Prophets 3
April 13, 2022
JW discussion Prophets 2 Amos
April 6,  2022
JW discussion Prophets 1 Jonah
March 30. 2022
Humans of Tel Aviv
April 3, 2022
Match 25, 2022
March 6, 2022
Medical Marijuana Program
The Environment as a Bridge to Peace:
The Arava Institute as a Case Study
January 9 2022
Resting in the Words of the Psalms, with Dr. Rachel Anisfeld, Thursday 4 November 2021
2020-2021 Programmatic Theme: Back to the Basics
Back to the Basics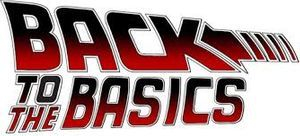 A series of courses designed to inspire, our programmatic theme for the 2020-2021 educational year. Rabbi Spitzer designed and personally presented three series and assisted with the presentation of two others: The Cycle of Jewish Life, Holy Times, Living a Jewish Life, How to Write a D'var Torah (presented by Steve Schmidt, Vice President of Programming), and From Genesis to Siddur Lev Shalem: A History of Judaism Through Its Books (presented by Jeffrey Spitzer, Rabbi Rafi Spitzer's father and lifelong mentor). Watch the videos below to see what we learned together!
The Cycle of Jewish Life: A Three-Part Exploration with Rabbi Spitzer
3, 10, 17 June 2021
The Cycle of Jewish Life, Part 1: Jewish Death and Mourning 101
The Cycle of Jewish Life, Part 2: Birth, Conversion, & Bnei Mitzvah
The Cycle of Jewish Life, Part 3: Divorce, Weddings, Marriage
Holy Times, with Rabbi Spitzer
4, 11, 18 March 2021
Holy Times, Part 1, 4 March 2021
Holy Times, Part 2, 11 March 2021
Holy Times, Part 3, 18 March 2021
Living a Jewish Life, with Rabbi Spitzer
5, 12, 19 November 2020
How to Write a D'var Torah, with Steve Schmidt
2 & 9 December 2020
From Genesis to Siddur Lev Shalem: A History of Judaism Through Its Books
with Jeffrey Spitzer
3, 10, 17 December 2020; 7, 14, 21 January 2021
Part 2, 10 December 2020
Source Sheet
Part 3, 17 December 2020
Source Sheet
Video 1 – with Hanukkah candle lighting

Video 2 – end of session

Part 4, 7 January 2021

Part 5, 14 January 2021

Part 6, 21 January 2021