Coming this fall… The 45th Carott Festival!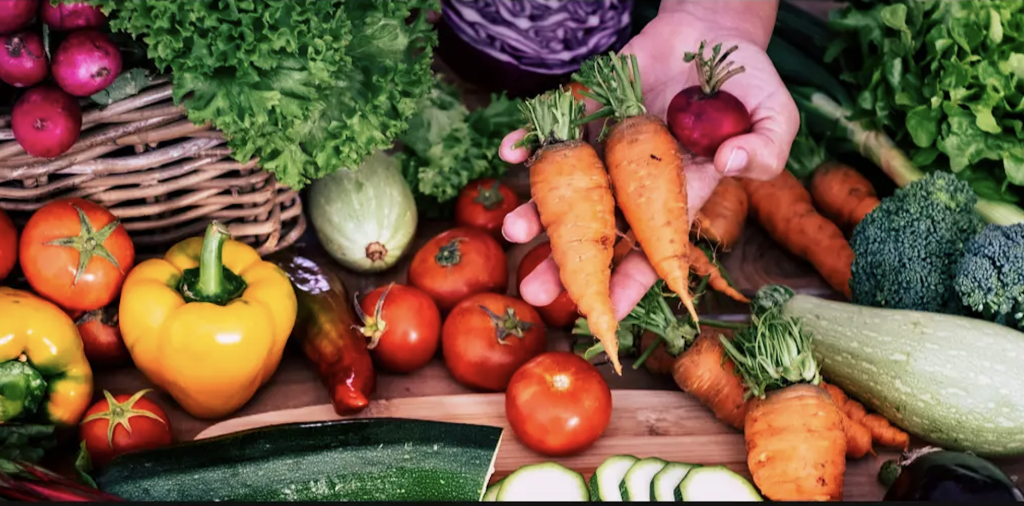 stay tuned!!!
Welcome to the Carrot Festival 2022!

Welcome to the 44th annual Carrot Festival!  I am happy to say that we are able to keep the word annual there because even though they were modified, we were able to have our festivals during the past two years of the pandemic.  Now we are all hopeful that most of it is behind us, and this year we are back in full force!
Plenty of activities will be available to entertain kids of all ages, including pony rides and a touch-a-truck area.  Vendors and crafters will be indoors and outdoors selling their wares.  Farm-fresh produce from the Carrot Barn will be available at the Rose and Paul Westheimer Produce Tent, just as it has every year since the very first festival!  Many non-profit organizations will be on-hand in the Stephen Schechter Community Service Tent with information about all of the great services they provide.  Part of that includes our partnership with CDTA, who will be providing a bus for us to stuff with much-needed supplies for four community organizations (list provided below).  We also have a full line-up of live entertainment scheduled throughout the day at the Phil Rubins Stage. In addition to entertainment, we have a special ceremony planned to commemorate 9/11.
Remember – Honor – Celebrate is the theme for this year.  We remember all who lost their lives during the horrific events of 9/11.  We honor all of the brave citizens who came to selflessly help.  This year we will also honor front-line workers who put themselves in harm's way throughout the pandemic.  We celebrate life and community. I can't think of a more appropriate date than 9/11/2022 to bring our Carrot Festival back to the level it was before the pandemic and celebrate being together, in person, as a community.  We look forward to seeing you!
Carrot Festival Sponsors:




Carrot Festival Food Offerings: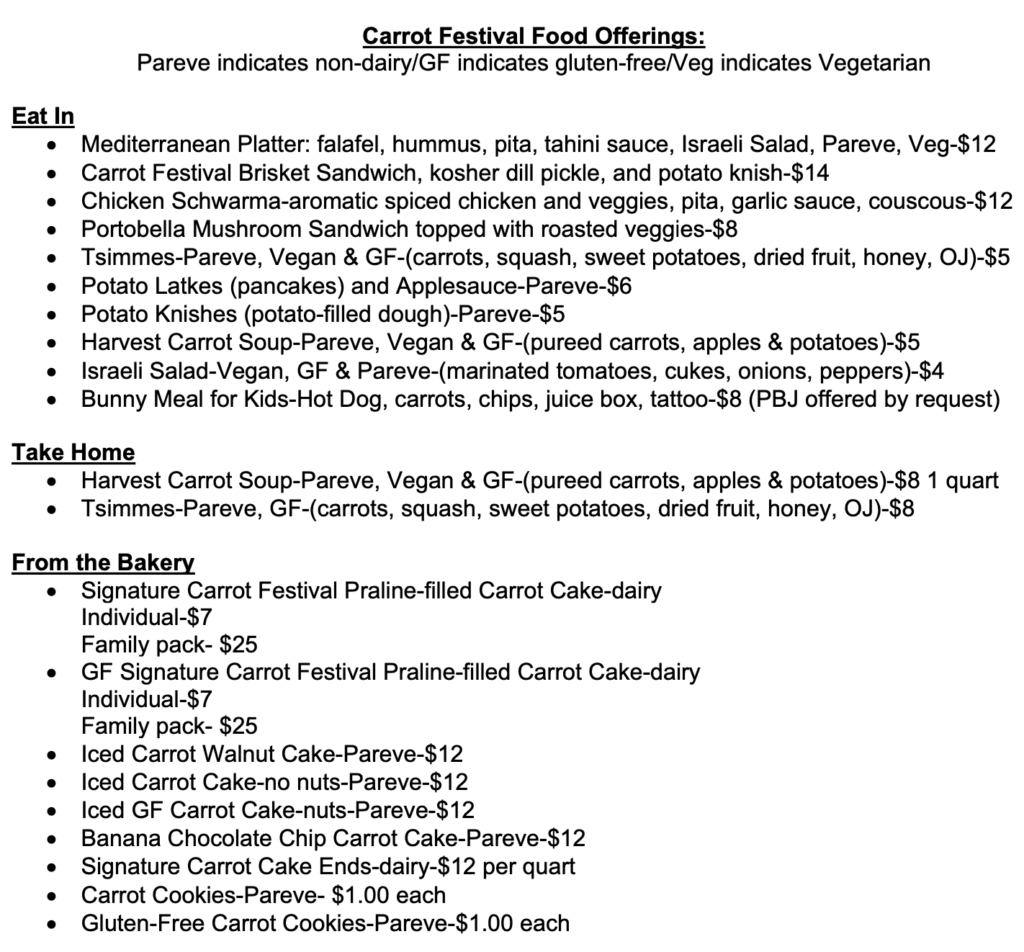 Entertainment:
I Come from the Mountains- An acoustic instrumental duo consisting of fretted and fretless guitar, tabla, and Middle Eastern percussion. https://www.facebook.com/icomefromthemountains/
Schenectady Light Opera- is a non-profit community-based performing arts center whose mission is to provide opportunities for adults and youth to experience and participate in the performing arts. Don't miss SLOC's upcoming season, opening in September with "Once,' followed by about one show a month through May. 2022 is the 96th season. http://sloctheater.org/
Saratoga Soundtrack Chorus (Sweet Adelines)- Saratoga Soundtrack is a chorus that has fun while striving for musical excellence through education, accountability, and integrity." a championship chorus of Sweet Adelines International, an organization dedicated to promoting the art form of barbershop harmony through education and performance. Saratoga Soundtrack is a chorus that has fun while striving for musical excellence through education, accountability, and integrity. " https://saratogasoundtrack.org/
3 Minute Pop- Make sure you have your dancing shoes and your sing-along vocal cords with you because 3 Minute Pop lives up to its name.
Roben Kosek Jazz & Blues- Their repertoire includes instrumentals, Latin songs, sambas, bossa novas, French cafe selections, as well as more contemporary pieces, keeping their audience pleasantly surprised. https://www.rkjazzandblues.com/
The Secret– This group of All-stars strives to make hearts and faces smile through a variety of musical genres. Their main goal is to spread joy and sunshine to all and maybe when it's all said and done, they'll have figured out the "Secret"!
Children at the Well- Youth storytellers from many different traditions work to increase community capacity for intercultural understanding and create diverse connections while growing compassionate leaders through the ancient art of storytelling. https://childrenatthewell.org/
School of Rock- The School of Rock in Albany, New York offers group and individual music classes helping students learn how to not only play their own instruments with skill and confidence but also teaches students how to play together as bands and groups. https://www.schoolofrock.com/locations/albany 

Kids' Zone: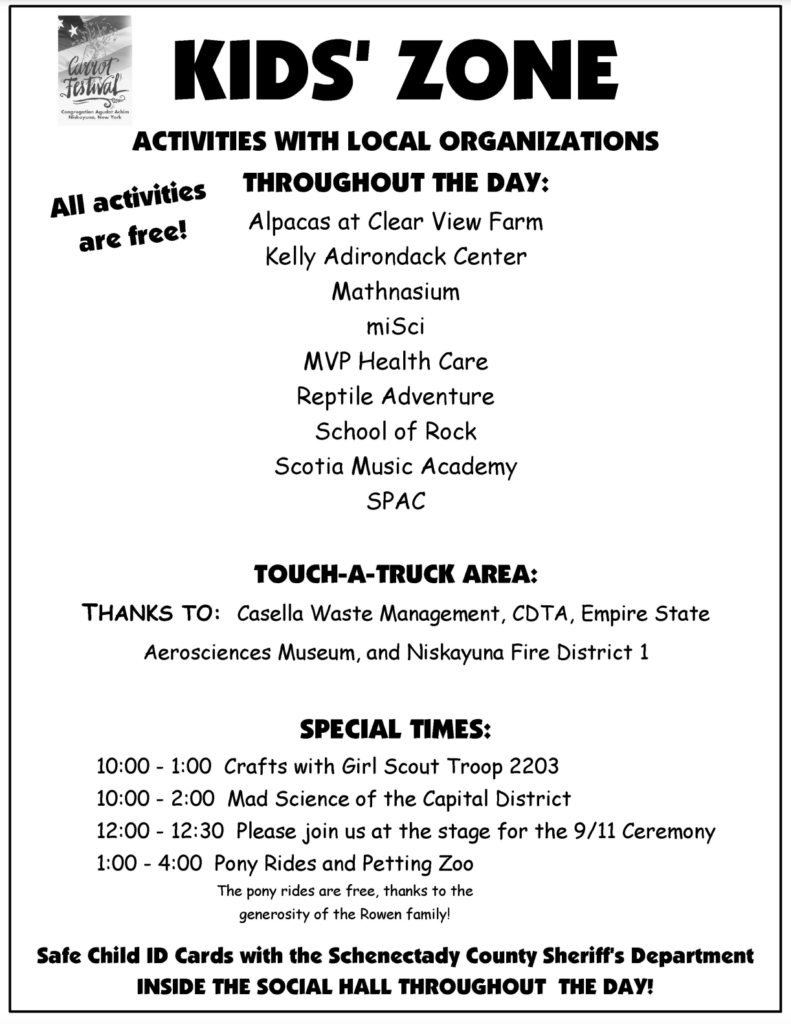 Stuff the Bus:
Stuff the Bus with items needed for 4 local charities.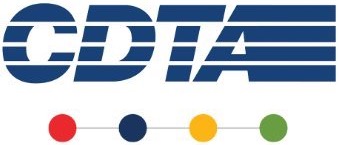 Thank you to CDTA for donating a bus to allow us to support the following charities… (The requested items are listed below.)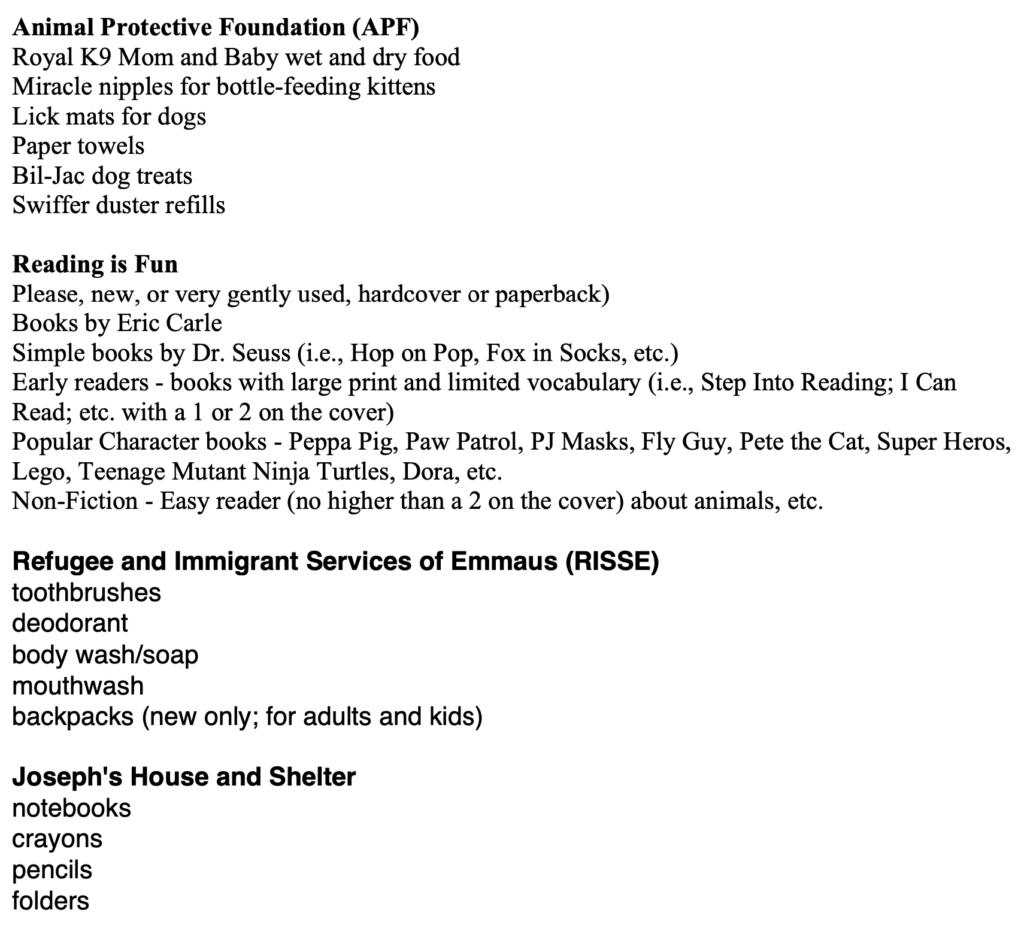 2022 Vendors:
Bohemian Pizazz
Marlene Brown
https://www.facebook.com/profile.php?id=100067873044113
Molly Marie Made
Molly Hughes
https://www.etsy.com/shop/MollyMarieMade
Crusin' Creations
Diane Babin
www.cruisincreations.etsy.com
www.facebook.com/cruisincreations12
www.pinterest.com/cruisincreation
www.cruisincreations.blogspot.com
Tupperware
Cindy Justice
https://my.tupperware.com/CINDYJUSTICE
Paparazzi Jewelry and Accessories
Linda & Isadore Johnson
https://paparazziaccessories.com/225766
Facebook/ Johnson's Jazzy Jewels
Pampered Chef
Lisa Jubert
www.pamperedchef.com/pws/keeponcooking
Top of the Hill Treasures
Kathryn and Sarah Thomas
Liz's Corner
Elizabeth Paul
Audrey's Art LTD
Audrey Leczinsky
Color Street (Independent Consultant)
Rose Altimari
https://www.facebook.com/Alohamynails
https://www.colorstreet.com/alohamynails
Magical Vacation Planner
Jennifer Lashway
https://jennlashwaymvp.carrd.co/
The Spicy Purritto
Tonya Hall
facebook.com/picypurritto.com
My Thirty-one Gifts and Real Time Pain Relief
Cinde Apuzza
https://www.mythirtyone.com/us/en/cinde
Salvage & Shine
Alessandra Payne
salvageandshine.com
Creations by Chrissy
Christine A. Martell
Snowberry Wreaths and Candles
Cheri Martell 
facebook.com/snowberrywreaths
Eeema's Beads
Sharona Wachs
https://eeemas-beads.com/
Etsy.com/shopEeemasbeads
Kateri's Collectibles
Joseph Fondano
KreativelyKat
Kathryn Moller
https://www.facebook.com/kreativelykat
Lisa Ne Jame
Lisa Ne Jame
Liz's Corner
Elizabeth Paul
Magical Vacation Planner by Jenn Lashway
www.magicalvacationplanner.com/staff/jenn-lashway
Marty's Wholesale Jewelry
M.J. Wigler
Karen B. Hausler CHFC CLU MSFS
Karen Hausler
https://www.newyorklife.com/agent/khausler
Norwex
Marcella Junco
https://marcellajunco.norwex.biz
https://www.facebook.com/marcellajunconorwex/
Stepping Stone Massage-Massage by Charlene
Lorraine Calleri-Charlene Dougall
https://www.facebook.com/steppingstonemassage/
https://www.facebook.com/massagebycharlene/
The Makeup Curio
Jenn Dugan
Tina V Sells Beauty- Senegence
Tina VanDerwerker
https://www.facebook.com/groups/tinavsellsbeauty
https://shop.senegence.com/en-us/distributor/756457
Sleepy Dog Knits
Janette Leonidas
KeVita
Dillon Hatton
KeVita.com
https://www.instagram.com/kevitadrinks/
Operation At Ease
Marta Moser
https://www.operationatease.org
Real Media Solutions
Seve Dugan
Scentsy By Michele
Michele Zebrowski
www.michelezebrowski.scentsy.us
Arbonne International
Barbara Ripps
Barbararipps.arbonne.com

New Adobe LLC Real Estate Services
Julia Sonner
https://www.new-adobe.realestate/
Diane Carol Designs
Diane and Nicholas Deleo
Etsy.com/shop/dianecaroldesigns
Bath Fitter
Alena Baldwin
Bathfitter.com
Touchstone Jewelry by Swarovski
Brenda Salway
https://bit.ly/BeasBling1
Plaid Zebra1
Roxane Mashayekhi
Usborne Books and More
Holly Hines
https://m.facebook.com/TheFrontPorchBookshop
Community Service Vendors:
Alzheimer's Association
Dominican Retreat and Conference Center
Jewish Family Services of Northeastern New York
League of Women Voters of Schenectady County
https://my.lwv.org/new-york/schenectady-county
Mohawk Hudson Humane Society
New Choices Recovery Center
https://www.newchoicesrecovery.org/
Niskayuna Community Action Program
Northern Rivers Family of Services
https://www.northernrivers.org
Refugee & Immigrant Support Services of Emmaus- RISSE
http://www.risse-albany.org/home/
Schenectady Chapter 74 Therapy Dogs International
https://www.facebook.com/SchenectadyTDI
Schenectady County Ministries
The Octavo Singers of Schenectady New York, Inc.
http://www.octavosingers.org/index.html
The Zonta Club of Schenectady
http://zontadistrict2.org/schenectady/
Jewish Federation of NENY
Mohawk Opportunities
https://mohawkopportunities.org
Niskayuna Rotary Club
https://www.facebook.com/Niskayunarotary
Schenectady Jewish Community Center
Carrot A-Peel:
We invite you to contribute to this year's Carrot Festival in a meaningful way.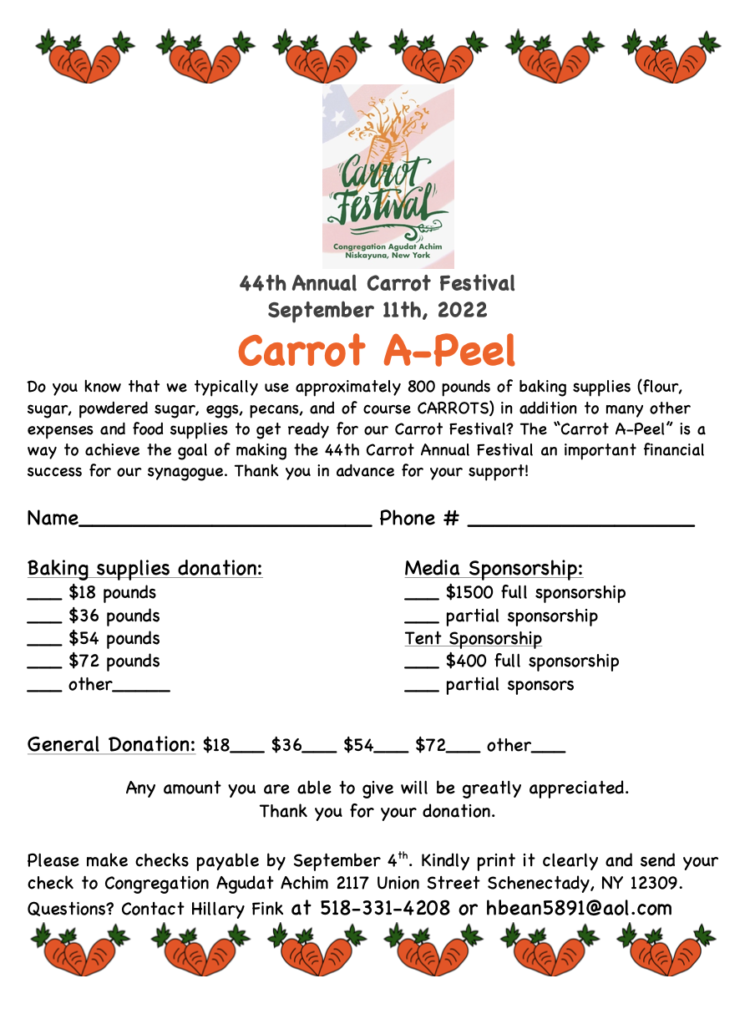 Carrot Festival Sponsors: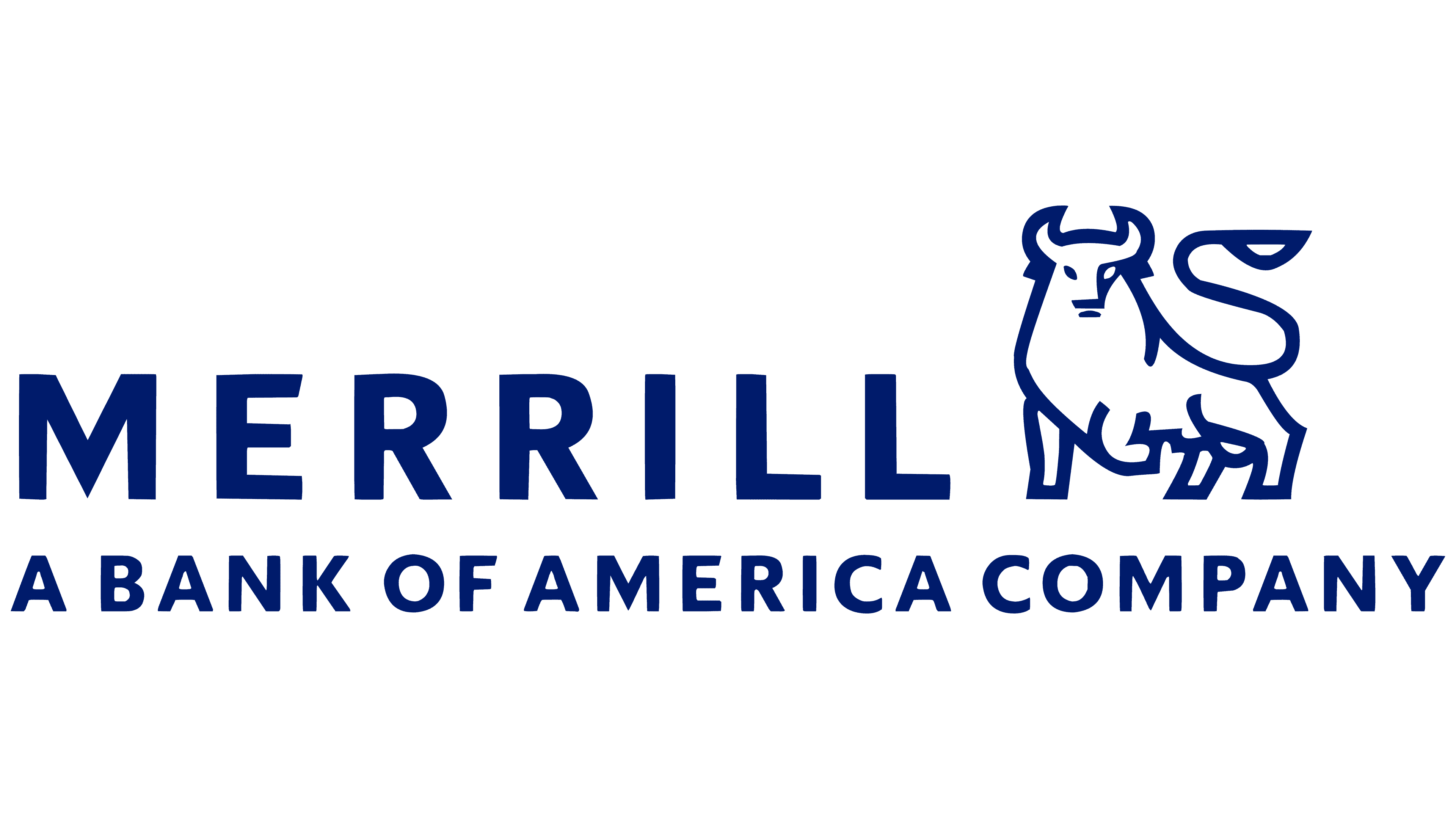 Stuff The Bus:
coming soon…

Community Service Representatives:

Carrot Festival History: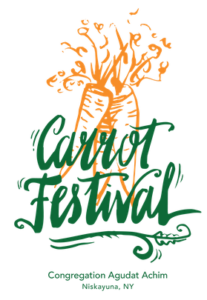 In 1978, the CAA parking lot needed paving. Members Paul and Rose Westheimer, owners of The Carrot Barn at Schoharie Valley Farms, produced and packaged 1400 tons of carrots that year and suggested during a brainstorming session that a carrot-themed fundraiser might be a successful endeavor to complete the task at hand.
After more than 40 years of successful Carrot Festivals, the Westheimers were glad to see their idea become a community institution. They remembered Paul's father, Julius, making and selling fresh carrot juice at the first festival! There were pony rides on the front lawn, along with cotton candy and taffy for kids. "It was minuscule compared to now," Paul Westheimer said. The money raised in that first festival, mostly from selling fruit and vegetables, paid for the paving job and was the beginning of what has become one of the Capital Region's favorite end-of-summer outings. Long after the Carrot Barn was sold, the Westheimers were active members of the Carrot Festival committee, until they relocated to Massachussetts. Sadly, we lost precious Rose z"l in early 2021. Her legacy lives on. The Carrot Festival now showcases foods and desserts, including several kinds of carrot cake. Other features include fresh produce from the Carrot Barn in Schoharie, live music and entertainment throughout the day, vendors and crafters, a community service tent, a pet adoption clinic, and plenty of activities to keep children entertained. The "star of the show" is the Signature Carrot Festival Carrot Cake: a buttery praline filling between the two cake layers, topped with a rich cream cheese frosting. In 2006, the Congregation copyrighted and published the cookbook Divine Kosher Cuisine. An entire cookbook section was devoted to Carrot Festival recipes. The cookbook contains many delicious kosher recipes and can be purchased at our Leora Judaica Gift Shop
Entertainment traditionally includes a Klezmer band, Israeli dancers, performers from Schenectady Light Opera Company's (SLOC's) fall shows, and much more. In addition, special afternoon concerts have featured the local bands Flame, Joe's Boys, the McKrells, The Accents, and The Refrigerators, to name a few. In 2019, we were also honored with a performance by American Idol Third Place winner Madison VanDenburg, who lives in Cohoes.
Vendors and crafters sell jewelry, kitchen gadgets, pottery, cosmetics, floral designs, clothing, and more. The community service tent features local non-profit organizations showcasing what they do to help the community, as well as many volunteer opportunities with our new partner, The United Way of the Greater Capital Region!  The children's area is always filled with activities to keep kids of all ages busy for hours.
The Carrot Festival has become a community family tradition, and we are proud that COVID-19 did not stop us from holding a festival in 2020, even if it looked a bit different. But happily, the Westheimers' vision carries on with volunteers hard at work planning our 2021 Carrot Festival. We welcome you to join us!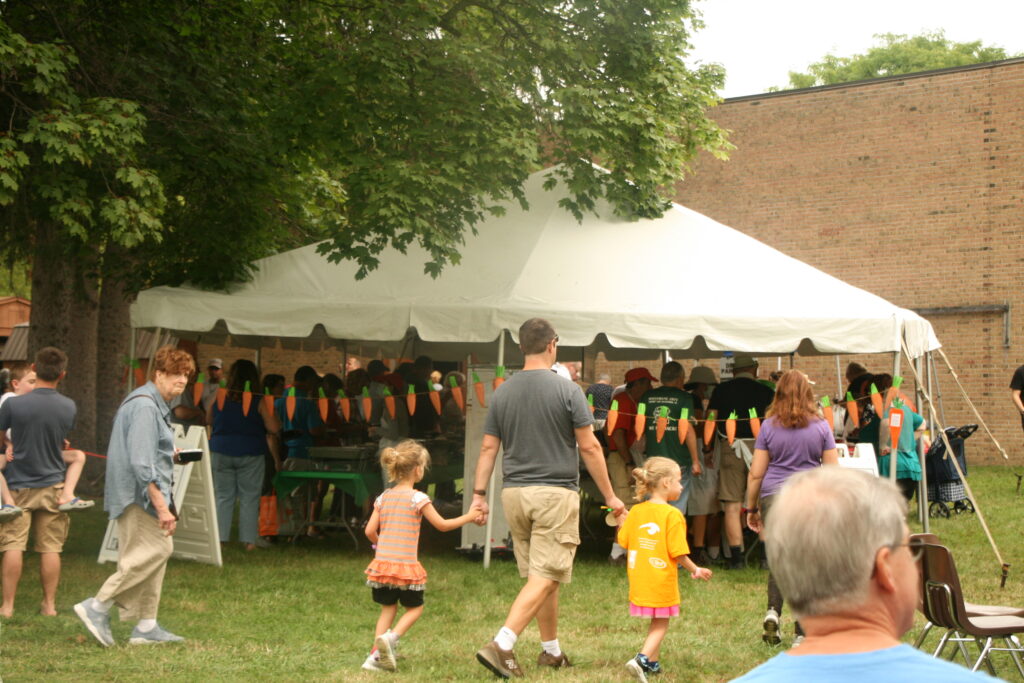 Carrot Festival Facebook page: https://www.facebook.com/CarrotFestival
Congregation Agudat Achim office: 518-393-9211
Other Questions?
Contact Hillary at hbean5891@aol.com or 518-331-4208