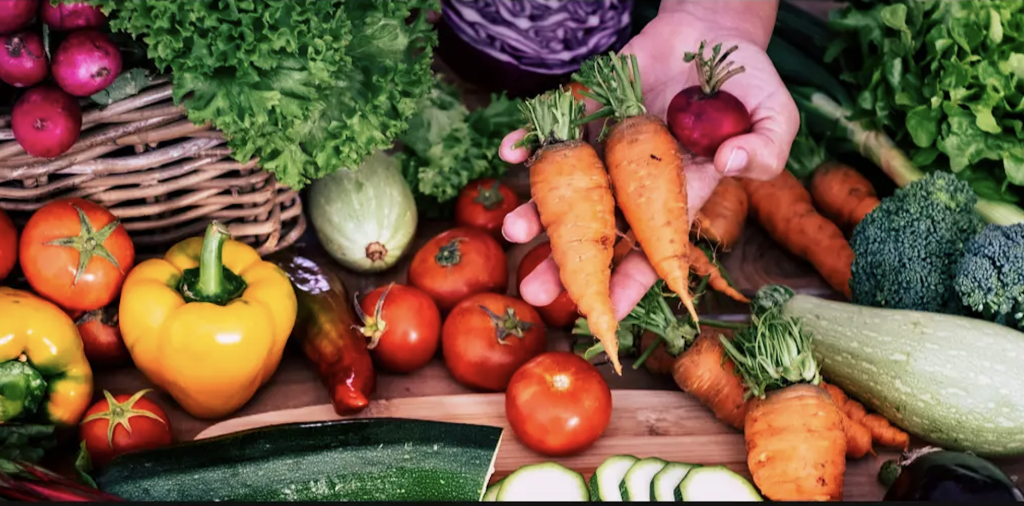 Welcome to the 45th annual Carrot Festival! 
I invite you to come to spend an hour or spend the day with us as we celebrate "

Healthy Living in our Community

."  
Plenty of activities will be available to entertain kids of all ages, including pony rides and a touch-a-truck (and more) area.  Vendors and crafters will be indoors and outdoors selling their wares.  Farm-fresh produce from the Carrot Barn will be available at the Rose and Paul Westheimer Produce Tent, just as it has every year since the very first festival!  Many non-profit organizations will be on-hand in the Stephen Schechter Community Service Tent with information about all of the great services they provide.  Part of that includes our partnership with CDTA, who will be providing a bus for us to stuff with much-needed supplies for Street Soldiers and Schenectady City Schools' middle schools (list provided below).  We also have a full line-up of live entertainment scheduled throughout the day at the Phil Rubins Stage. 
Please join me in thanking our sponsors who have supported us year after year:  Ellis Medicine, Key Bank, Merrill Lynch, Price Chopper/Market 32, and Trustco Bank.  I also thank Stewart's Shops, who awarded us a Holiday Match grant for the first time. As you consider your healthy food choices, remember there ARE carrots in carrot cake!   I look forward to seeing you on September 10.
Hillary Fink
Carrot Festival Chair
More information coming soon.
Carrot Festival Sponsors:




Carrot Festival Food Offerings: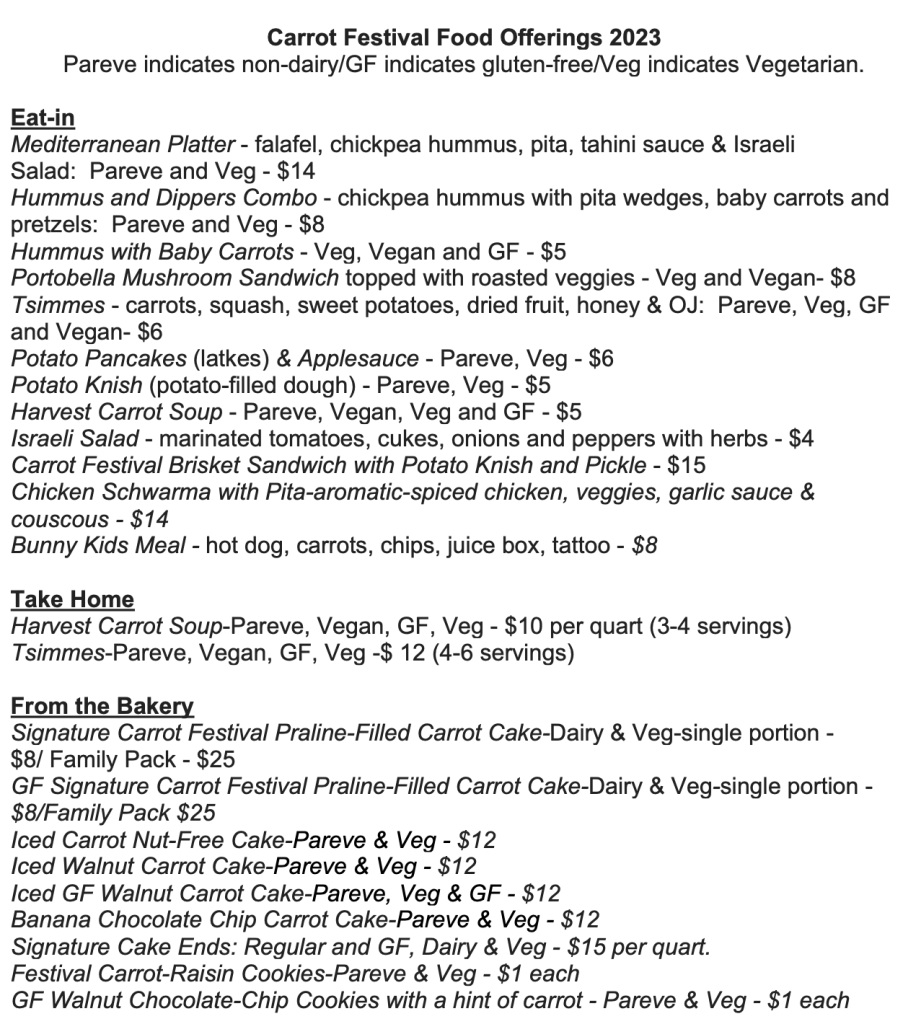 Entertainment:
Maria Zemantauski 10:30-11:15 Main Stage
Locally based, Maria is a master Flamenco guitarist and fusion composer whose concerts range far & wide across styles & continents. "A musician with breath-taking technique not at the expense of soul. She holds her formidable technical skill in check with her emotional, passionate performances. Each song conveys a small story without one word. Her love of her guitar and music was only surpassed by her obvious love of the audience."   — David Malachowski, guitarist/writer 
3 Minute Pop! 12:35-1:25  Main Stage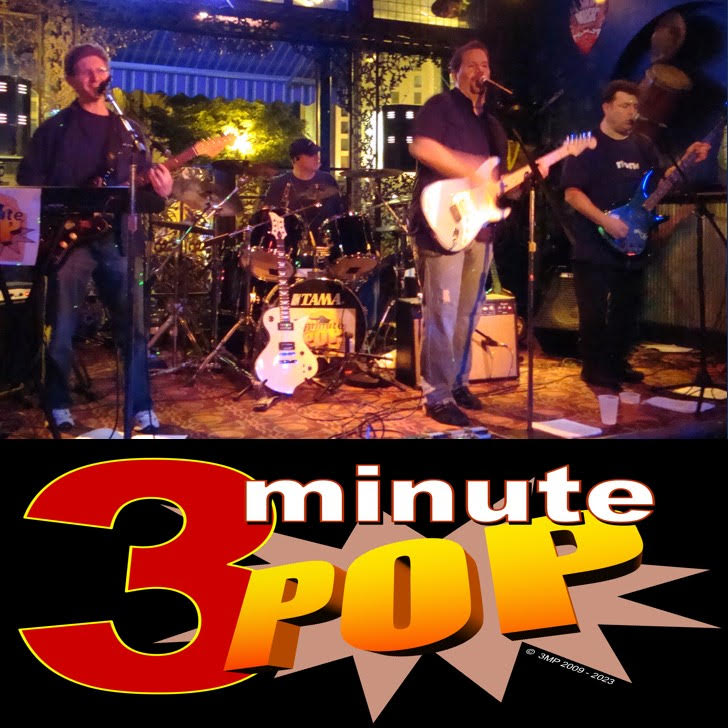 The Capital Region's best-kept "pop secret," plays sweet power pop, dripping with jangly guitar, driving beats, and shimmering three-part harmonies. Not descriptive enough for you? – Think Matthew Sweet, Goo Goo Dolls, Barenaked Ladies, and Jimmy Eat World.  Think Teenage Fanclub, Big Star, and The Byrds. Think The Cure, Squeeze, The Pixies, INXS, and Elvis Costello & The Attractions.
Get The Knack? I mean…the point? "We don't write all the songs, we just make `em POP!" 
Three Minute Pop! plays the coolest power pop, pounding out some of the purest power pop hits and deeper cuts from the `70s, `80s, `90s, and today – songs that people know, but just don't know the names of. We're talking tunes like "A Million Miles Away" by The Plimsouls and "One More Time" by Joe Jackson – pure power pop that's too good to get played on commercial radio and that too few bands play live – save for Three Minute Pop!
It's fun to watch fans' faces light up when Three Minute Pop! kicks into The La's "There She Goes" or Tal Bachman's "She's So High," one-hit wonders that always get fans shouting, dancing, and singing along." 
Annie and the Hedonists  11:30-12:20 Main Stage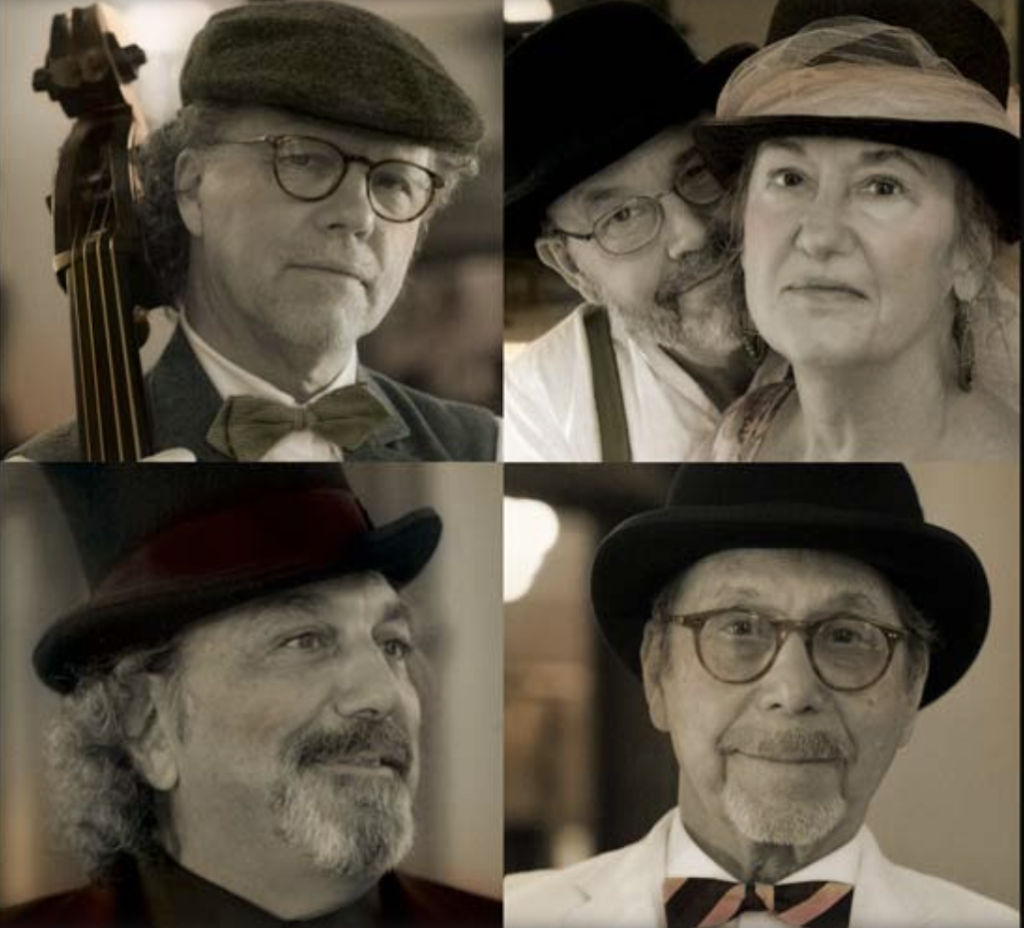 Winners of the 2020 Eddies Blues Artist of the Year, the band is comprised of guitar, clarinet, upright bass, piano, and lots of tight harmonies to build a rich sound with Annie's terrific lead singing. Their concerts cover an eclectic mix of acoustic blues, vintage jazz and swing, and Beatles tunes. Their music is roots music at its best!
The Secret (led by Azzaam Hameed) 1:55-2:55 Main Stage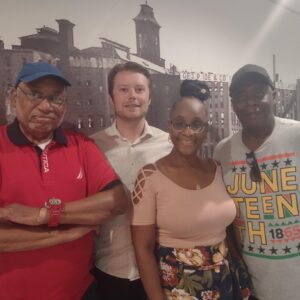 This is version 2 of last year's group that so many people loved. Azzaam Hameed's musical style on the piano incorporates a tasteful blend of Jazz, Rhythm & Blues, and Gospel; with colorful accents of Latin and Brazilian overtones. Vocally, his singing style has frequently been compared with the rich baritone voice of Lou Rawls. He'll be bringing a band made up of some of Albany's best session musicians, including bass player Ben Odom who led last year's version of "The Secret."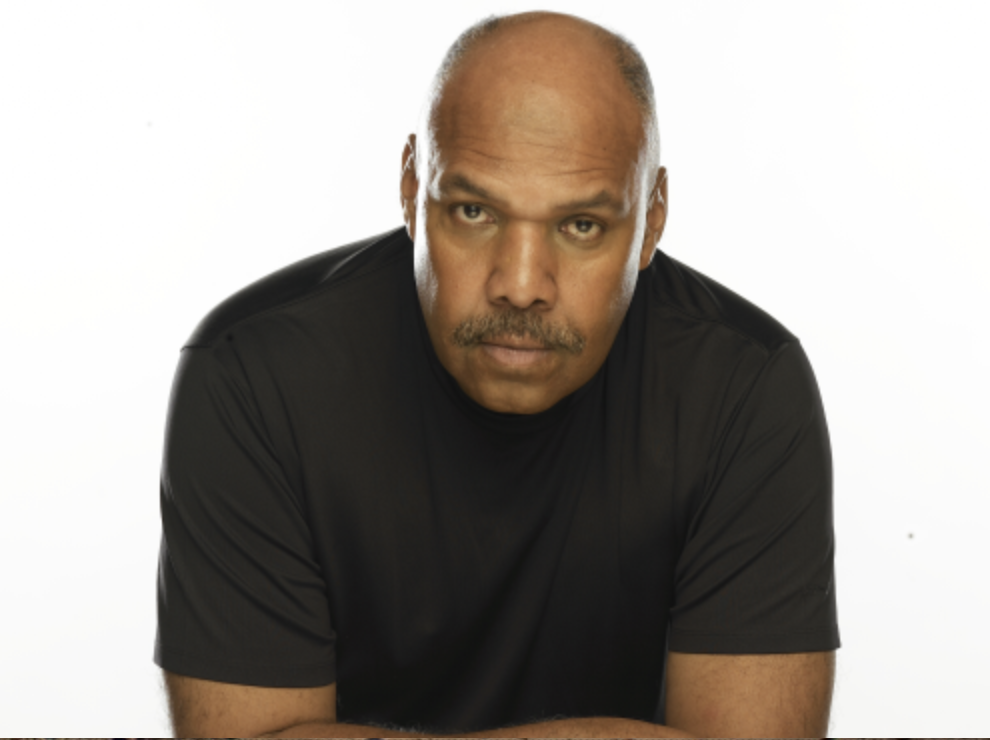 Azaam Hameed
3:15-4:15 Main Stage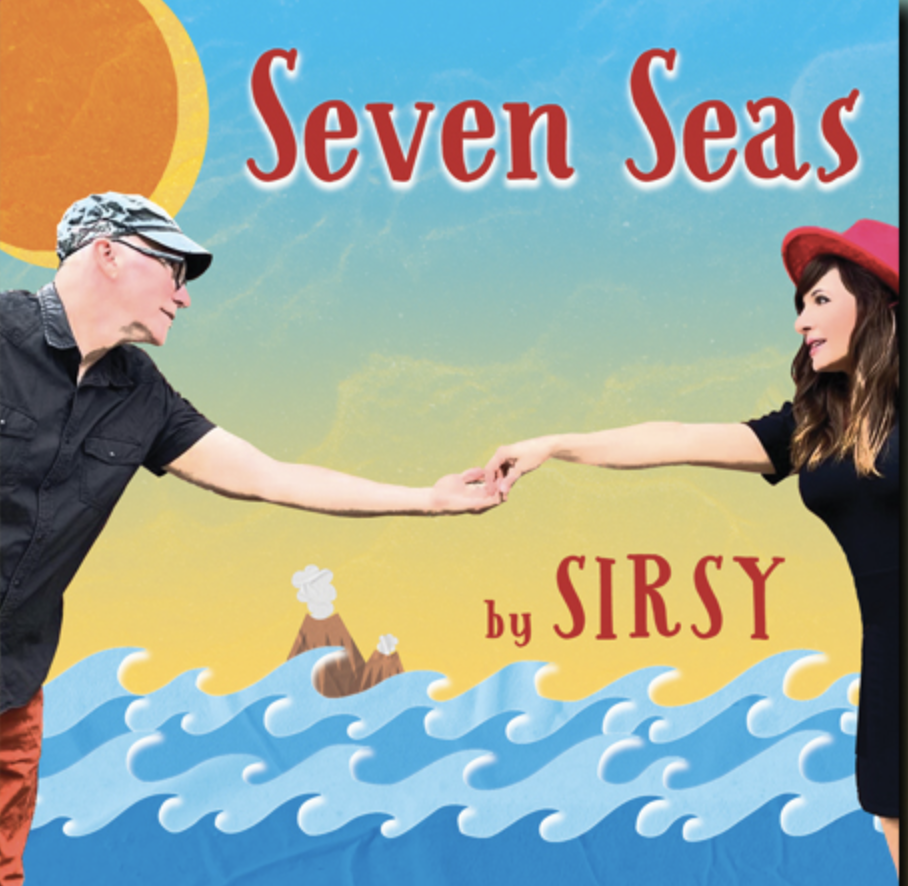 The Boston Globe describes this locally-based national touring wife & husband team as "A little band with a big sound".  SIRSY is fronted by charismatic vocalist/ drummer Melanie Krahmer who has "one of the most powerful and flexible voices you'll ever hear." (–Times Union) The other half of the team is Mel's husband, Rich Libutti who plays a road-worn and well-loved Rickenbacker guitar through a pedal board full of vintage effects. Live, Rich also plays bass on a pedalboard with his feet. So, these multi-instrumentalists manage to sound like a full band, despite there being just two of them. The love & joy they have for what they do is absolutely contagious. It'll be a hot set, no matter what the weather is!
Children at the Well  11:15- 11:30
Youth storytellers from many different traditions work to increase community capacity for intercultural understanding and create diverse connections while growing compassionate leaders through the ancient art of storytelling.

Kids' Zone:
Alpacas from Clearview Farm
Bring on the Spectrum
Electric City Food Co-op
Lotus & Ivy
miSci
Reptile Adventure
SPAC
Sportime 
Sunray Permaculture
Hi-5 Sports
Mathnasium of Niskayuna
Pony Rides from 1:00-3:00
Touch a Truck Area:
Airplane courtesy of Empire State AeroSciences Museum
Garbage truck from Casella
Fire truck and ambulance from Niskayuna Fire Department Station 1
CDTA bus
Safe Child ID cards from Schenectady County Sheriff's Department

Stuff the Bus:

Thank you to CDTA for donating a bus to allow us to support four local charities by collecting much-needed supplies. Please consider helping us STUFF THE BUS for:
Street Soldiers
Schenectady City Schools' middle schools
Literacy Volunteers
SiCM (for asylum seekers in Schenectady County)
Supplies for Street Soldiers, Schenectady City Schools' middle schools, and Literacy Volunteers lists are 
Microwavable meals/shelf-stable items/pop-top canned soups
Razors/deodorant
Advil/Tylenol and cold meds
Blankets
Camping items 
Schenectady City Schools' Middle Schools List
Pencils
Notebook paper
Pocket folders Tissues
Wipes
Graphic novels
Information texts

2023 Vendors:
Arbonne International
Barbara Ripps
Website
Eqyptian Influence
Alber Barsoum
Alberbarsoum79@gmail.com

Lisa Ne Jame
Lisa Ne Jame
donlise@roadrunner.com

Paparazzi Jewelry and Accessories
Linda & Isadore Johnson
Website
Facebook
Sleepy Dog Knits
Janette Leonidas
Instagram
Facebook
The Spicy Purritto
Tonya Hall
Facebook
Tina V Sells Beauty- SeneGence
Tina VanDerwerker
Facebook
Website
Top of the Hill Treasures
Kathryn and Sarah Thomas
Topofthehilltreasures@earthlink.net

Tupperware
Cindy Justice
Website
Shells by Michele
Michele Rooney
Hootyhoo331@hotmail.com
Lisa's Treasures
Lisa L Guadagno
Lguadagno1717@gmail.com
Wholistic Health Coaching by Lauren
Lauren Darling
lauren.healthcoach23@gmail.com
Two Spruce Pottery
Nancy Niefield
Website
Renewal by Anderson
Mike Lucey
Website
Face & Body Painting
Barbara Arpante
Bria.Arpante@yahoo.com
Bohemian Pizazz
Marlene Brown
Facebook
Tumbled Stones, Fossils, Celtic Jewelry, Sterling and more
John Fondano
jfondano1944@yahoo.com
RoseLynn Designs
Rebecca Conrad
Facebook
Where's the Ramp
Lisa Andrea McCarthy
Website
Staceysmile Creations
Stacey Kennedy
Staceysmile@gmail.com
Karen B. Hausler CHFC CLU MSFS
Karen Hausler
Website
Bath Fitter
Alena Chamberlain
Website
Jenzer's Gems
Catherine Janzer
Jenzersgems@gmail.com
Women with Voices LLC Shop
Antoinette Lawson
Website
Collar City Quilts
Gayle W. Cole
Instagram
My Thirty-one Gifts and Real-Time Pain Relief
Cinde Apuzzo
cinde05@yahoo.com

Pampered Chef
Lisa Jubert
Website
Yankee Home
Mark Deming
Website
Finding Curiosity
Samantha Costello
Instagram
Community Service Vendors:
Jewish Family Services of Northeastern New York
Healthy Capital District Initiative
Schenectady Jewish Community Center
Schenectady Chapter 74 Therapy Dogs International
Sustainable Community Enrichment
The Octavo Singers of Schenectady New York, Inc.
Niskayuna Community Foundation
Dominican Retreat and Conference Center

Carrot A-Peel:
Carrot Festival History: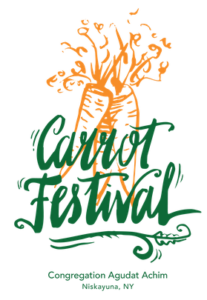 In 1978, the CAA parking lot needed paving. Members Paul and Rose Westheimer, owners of The Carrot Barn at Schoharie Valley Farms, produced and packaged 1400 tons of carrots that year and suggested during a brainstorming session that a carrot-themed fundraiser might be a successful endeavor to complete the task at hand.
After more than 40 years of successful Carrot Festivals, the Westheimers were glad to see their idea become a community institution. They remembered Paul's father, Julius, making and selling fresh carrot juice at the first festival! There were pony rides on the front lawn, along with cotton candy and taffy for kids. "It was minuscule compared to now," Paul Westheimer said. The money raised in that first festival, mostly from selling fruit and vegetables, paid for the paving job and was the beginning of what has become one of the Capital Region's favorite end-of-summer outings. Long after the Carrot Barn was sold, the Westheimers were active members of the Carrot Festival committee, until they relocated to Massachusetts. Sadly, we lost precious Rose z"l in early 2021. Her legacy lives on. The Carrot Festival now showcases foods and desserts, including several kinds of carrot cake. Other features include fresh produce from the Carrot Barn in Schoharie, live music and entertainment throughout the day, vendors and crafters, a community service tent, a pet adoption clinic, and plenty of activities to keep children entertained. The "star of the show" is the Signature Carrot Festival Carrot Cake: a buttery praline filling between the two cake layers, topped with a rich cream cheese frosting. In 2006, the Congregation copyrighted and published the cookbook Divine Kosher Cuisine. An entire cookbook section was devoted to Carrot Festival recipes. The cookbook contains many delicious kosher recipes and can be purchased at our Leora Judaica Gift Shop
Entertainment traditionally includes a Klezmer band, Israeli dancers, performers from Schenectady Light Opera Company's (SLOC's) fall shows, and much more. In addition, special afternoon concerts have featured the local bands Flame, Joe's Boys, the McKrells, The Accents, and The Refrigerators, to name a few. In 2019, we were also honored with a performance by American Idol Third Place winner Madison VanDenburg, who lives in Cohoes.
Vendors and crafters sell jewelry, kitchen gadgets, pottery, cosmetics, floral designs, clothing, and more. The community service tent features local non-profit organizations showcasing what they do to help the community, as well as many volunteer opportunities with our new partner, The United Way of the Greater Capital Region!  The children's area is always filled with activities to keep kids of all ages busy for hours.
The Carrot Festival has become a community family tradition, and we are proud that COVID-19 did not stop us from holding a festival in 2020, even if it looked a bit different. But happily, the Westheimers' vision carries on with volunteers hard at work planning our 2021 Carrot Festival. We welcome you to join us!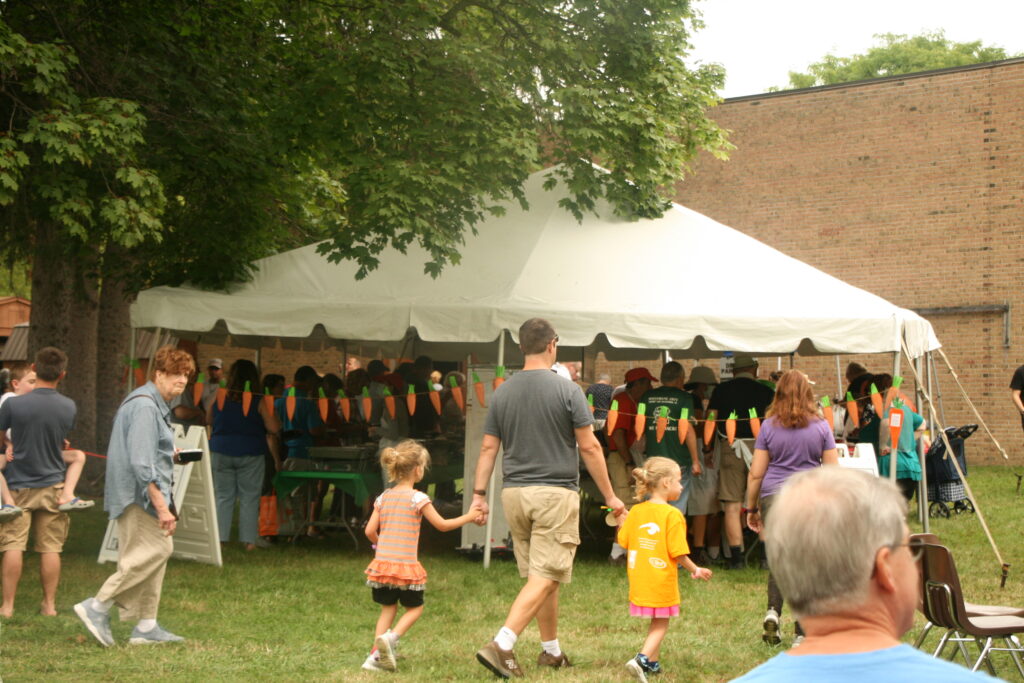 Congregation Agudat Achim office: 518-393-9211
Other Questions?
Contact Hillary at hbean5891@aol.com or 518-331-4208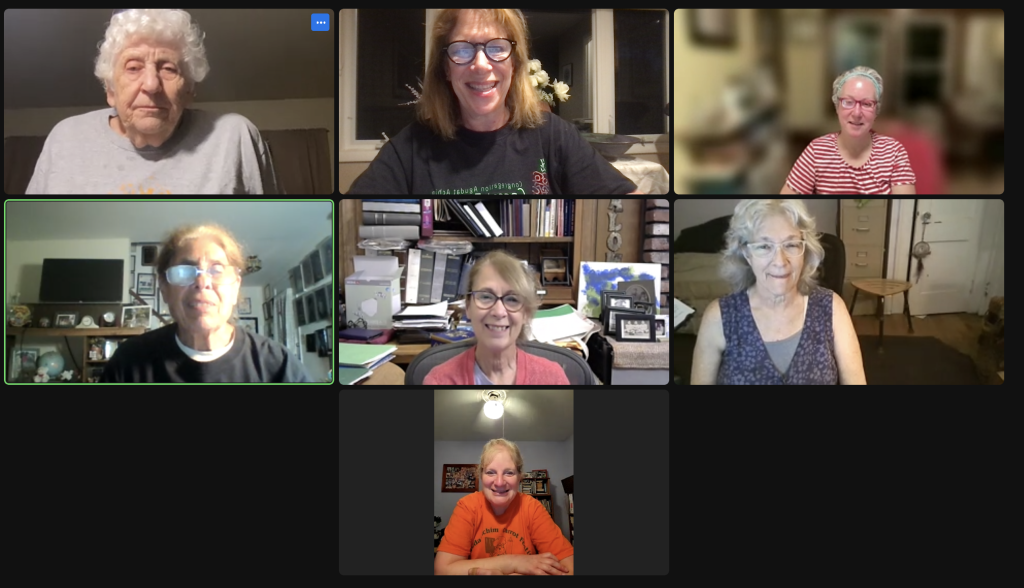 Committee meeting!