Interim Administrator
Bree Keer is an English Major having attended Russell Sage College Evening Division, SUNY Albany, and Empire State College when she could take classes. She has been an office administrator for over 30 years, having spent 17 years with The American Legion, NYS Headquarters office; and 11 years with Ways and Means Majority of the NYS Assembly (concurrent jobs).  She has worked for non-profits her entire working career and has worked with victims of domestic violence and abuse and Veterans (beyond what she did with The American Legion).  She also promotes agencies and organizations that work for the LBGTQIA community and against sex trafficking.
Bree was raised in both her mother's Mennonite faith and her father's Scot's Presbyterian faith.  Her family instilled in her a strong commitment to service and the firm belief that all people are created equal, and that everyone is free to be who they are, celebrate who they are, and worship how they choose. Bree is a widow.  Prior to marrying her late husband, she was a single mother who raised 3 children on her own which explains why she can multi-task so well.  She has 2 sons, 1 daughter, 8 granddaughters, 1 granddaughter-in-law, 3 grandsons, 3 grandsons-in-law, 2 honorary grandsons, 2 great-granddaughters, 2 great-grandsons, and number 5 great-grandchild (tie-breaker) is due in November.  5 of Bree's children and grandchildren are currently serving in the US military or are Veterans. Also, her grandson is engaged to be married in Fall 2023!
Director of Education and Programming
Jack Mintzer joined CAA as Director of Education and Programming in 2003. Since that time, he has administered all aspects of the Agudat Achim Religious School, youth activities, adult education, publicity, membership recruitment, and programming. He previously served for three years as the Education Director for Congregation Shaara T'fille in Saratoga Springs, where he is a lifelong resident.
Jack holds a Bachelor's degree in Business Administration from Western New England College and a Master of Science degree in Elementary Education from the College of Saint Rose. He is also NYS-certified as a public school educator for Pre-K–7 and is a member of the Jewish Educators Assembly. Jack is a firm believer in having an open-door policy, and prospective and current families are always welcome to meet with him and observe positive Jewish education in action. To meet with Jack, please call the school office directly at (518) 393-9211 or email him at Eddirector@agudatachim.org.
Bookkeeper
Mark J. DeSanctis has over forty (40) years of experience in Accounting as Controller for Kaiser Permanente, The Schenectady, and Albany JCCs.  He is currently PT Controller at Schenectady Inner City Ministry and Met Weld International, LLC.  Mark is a graduate of Bronx High School of Science and a graduated with a BS in Accounting from Lehman College.  His specialty is fraud; his mantra is, "Don't do the Crime if you can't do the Time!". He is a Veteran with an Honorable Discharge from The United States Marine Corps.  He enjoys the atmosphere of the Non-Profit environments and is happily married with four (4) children, he enjoys kayaking at Round Lake and hiking in the Adirondacks with his son, Joseph.  His All time favorite quote is, "I am the Master of my Unspoken Words and a Slave to those that should have remained unsaid." Mark can be reached through the office at (518)393-9211.
Custodian, Kitchen, and Everything In-Between
Tyson Williams brings a multitude of skills and talents to our facility and to our synagogue family. Tyson oversees all aspects of our building; repairing and tending to each area with the utmost care. He has been with our congregation for nine years.  "He calls himself the man of the building."
Tyson is a lifelong resident of Albany, New York. He is known for his accomplishments in athletics at Albany High School where he played baseball, basketball, and football. Today he cherishes his son's legacy as he spends precious time with his grandson and granddaughter. They are the lights of his life. Tyson can be reached through the office at (518)393-9211.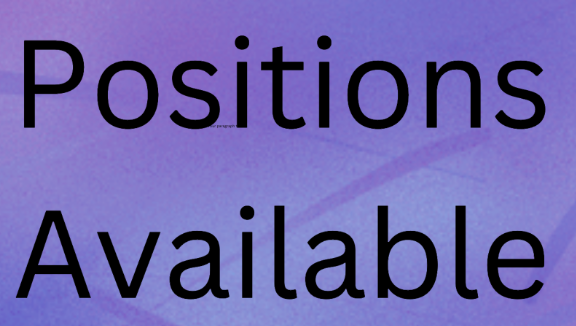 Join our team!
For more information click here.