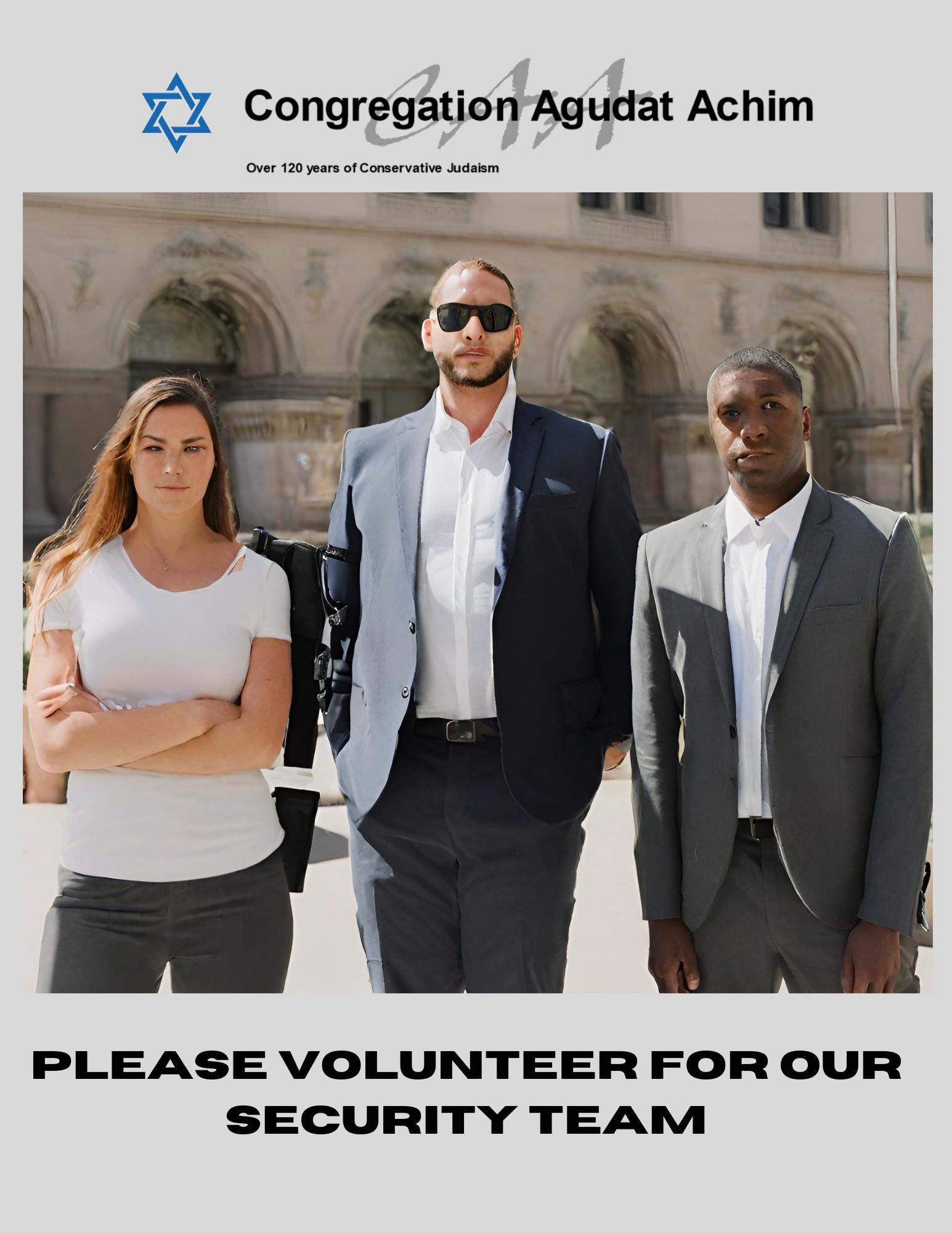 Our New Security Team Needs You!
All the research has shown that the most effective security measure that a
synagogue can take is having people at the door who know the community.
You are a member here. You know who belongs and who doesn't.
You can see suspicious behaviors and individuals that no paid outsider would ever recognize.
About Us
Spiritual Practice
Youth: Toddler to Teens
Adult Learning
Community Engagement